When the unfortunate happens and your vehicle develops a fault all you need to do is pick up the telephone and give us a call, we can normally inspect your vehicle the same day and give you an indication of where the problem lies.

There is no problem too big for
ACS AUTOWERKS
so give us a call regardless of the issue, even if you simply cannot start your vehicle we can organise recovery for you.

Maybe you have just discovered the engine management light is on?.. This is often caused by a number of issues with your vehicle. The cause can be looked into through a Diagnostic Inspection and this can often be performed while you wait.
Below is a sample of how we approach a problem just to give you an idea of how we work.

Diagnosis And Repair Case Study:
BMW E39 530i Sport.
A BMW 530i came in to see us one morning overheating and loosing coolant rapidly. The first step for us was to check the coolant level and top it up. Step 2 was to bleed the cooling system so that no air blocks would be present and disrupt the test.
After preparing the vehicle for testing we fitted the Cooling System Pressure Tester to the radiator and pressurised the system.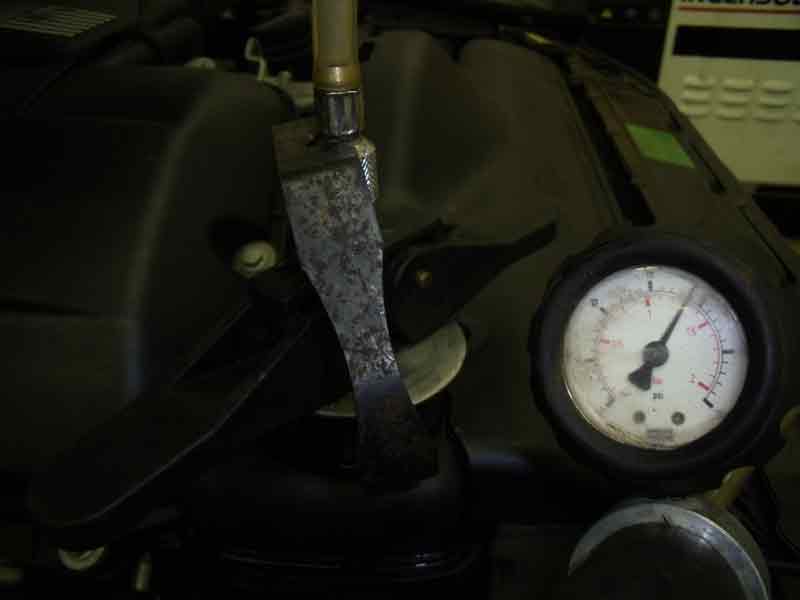 In this instance the pressure was immediately dropping, indicating that there was a possible leak somewhere in the system. After searching the engine bay we spotted the leak coming from the radiator hose.